Mount Kailash by Road 14D/13N Mount Kailash from Physical to SpiritualChina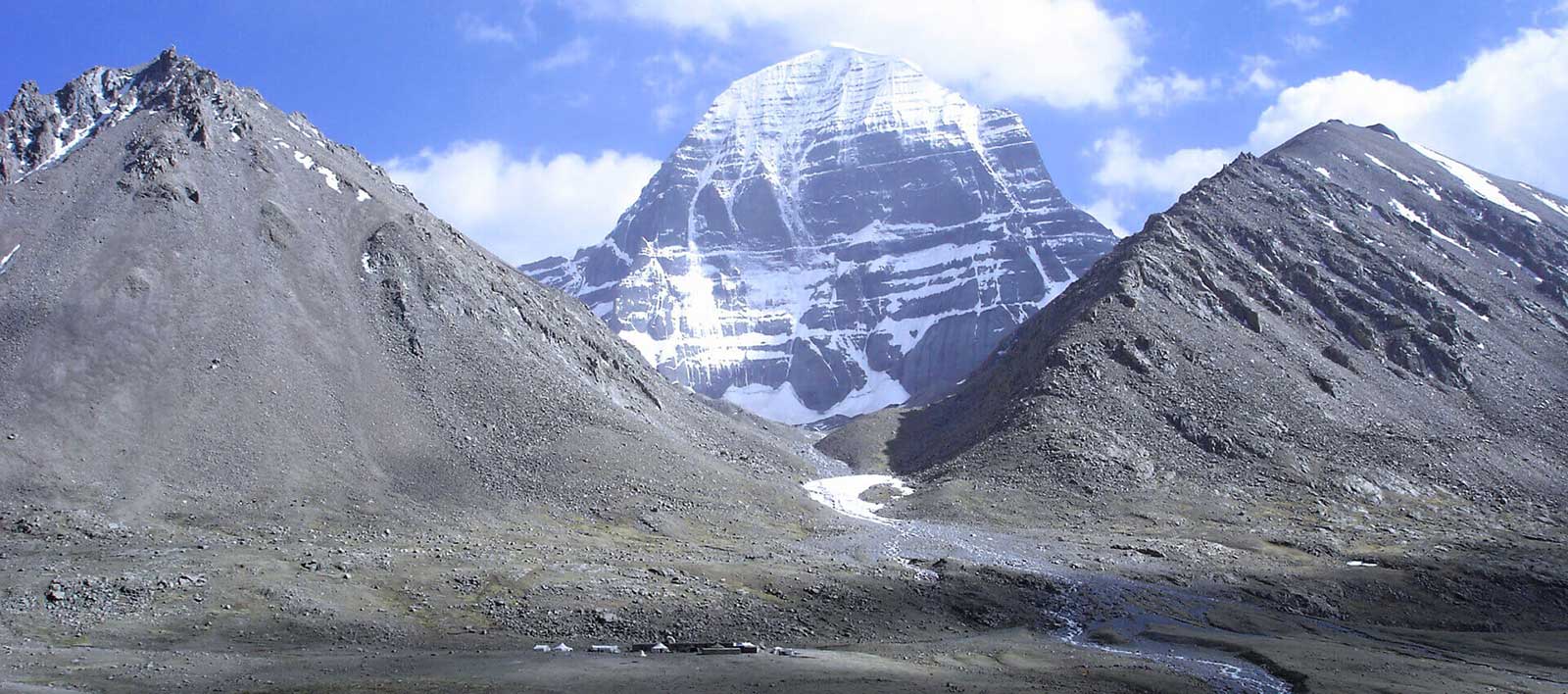 Experience Details

This is an immersive capsule designed for the intrepid traveller desiring to spend quality time in this amazing country, experiencing the unique cultural ethos and historical essence of this amazing country… While we have kept enough time for this, we have also included time for the traveller to experience some of the fascinating and spectacular natural beauty of this place – from volcanoes to mountains and serene beaches… Come, immerse yourself in Indonesia – the Beyonder way…
---
$1,840 onwards GST as applicable
Prices vary based on departure season. (Per person for a group of 2 people on a twin sharing basis)
Do you have a larger group? Your per-person cost could reduce, sometimes quite significantly. Do write to us at [email protected]
---
Itinerary in brief
---
Day 1 - Kathmandu: Welcome to Nepal
Arrive at Kathmandu. Rest well and get briefed about the Kailash Yatra.
Day 2 - Kathmandu: Pashupati temple and more
Visit Pashupatinath temple, the Sleeping Vishnu Temple and other key attractions.
Day 3 - Duche: Borderline
After morning Breakfast drive to Duche / Syabrubesi, at Nepal-China Border. Overnight in Syabrubesi.
Day 4 - Kyirong
Post clearing the Chinese border formalities to drive to Kyirong. Overnight in Kyirong.
Day 5 - Kyirong: Acclimatization
Spend the day at leisure and get acclimatized to the high altitude. Overnight in Kyirong.
Day 6 - Dongba: Scenic Drive
After Breakfast, drive to Dongba. En-route, cross over the Brahmaputra River and visit Saga. Overnight in Dongba.
Day 7 - Manasarovar Chiu: Lake Expedition
Drive to Chiu Manasarovar Lake crossing over Mayum La and Chhongo Lake on the way. On the south side of Lake is Mt. Gurla Mandhata and Holy Kailash on the north side. Overnight in Manasarovar
Day 8 - Manasarovar: Holy Parikrama
Take a holy dip at the Mansarovar lake and join the circumambulation tour. Drive to Darchen. Overnight in Darchen.
Day 9 - Diraphuk: Kailash Trek
Drive to Darbouche and then trek to Diraphuk. Overnight in Diraphuk.
Day 10 - Domla Pass: Kailash Trip
Trek over Dolma-la pass and to Zuthulphuk Gompa. Overnight in Zuthulphuk.
Day 11 - Zhongda: Himalayan Trek
Trek to Zhongda and drive to Paryang or Dongba. Overnight in Dongba.
Day 12 - Kyirong: Back to the border
Drive to Kyirong. Overnight in Kyirong.
Day 13 - Kathmandu: Nepal Province
Arrive in Kathmandu and relax after a hectic tour. Overnight in Kathmandu
Day 14 - Departure: Zàijiàn!
Get transferred to the airport for your flight back home.
---
Request for Itinerary
[[[["field11","equal_to","1"]],[["show_fields","field8,field9"],["show_fields","field25"]],"and"],[[["field11","equal_to","2"]],[["show_fields","field14"]],"and"],[[["field25","equal_to","1"]],[["show_fields","field22"]],"and"],[[["field25","equal_to","2"]],[["show_fields","field22"],["show_fields","field23"]],"and"],[[["field25","equal_to","3"]],[["show_fields","field22"],["show_fields","field23"],["show_fields","field24"]],"and"]]
keyboard_arrow_leftPrevious
Nextkeyboard_arrow_right
---
---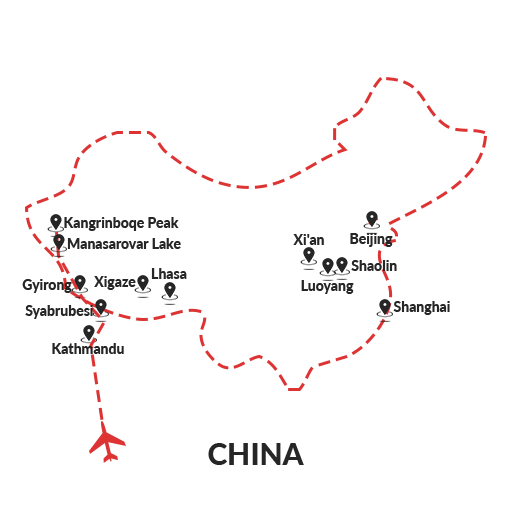 ---
Recommended Experiences
---

Spiritual India